OUR STORY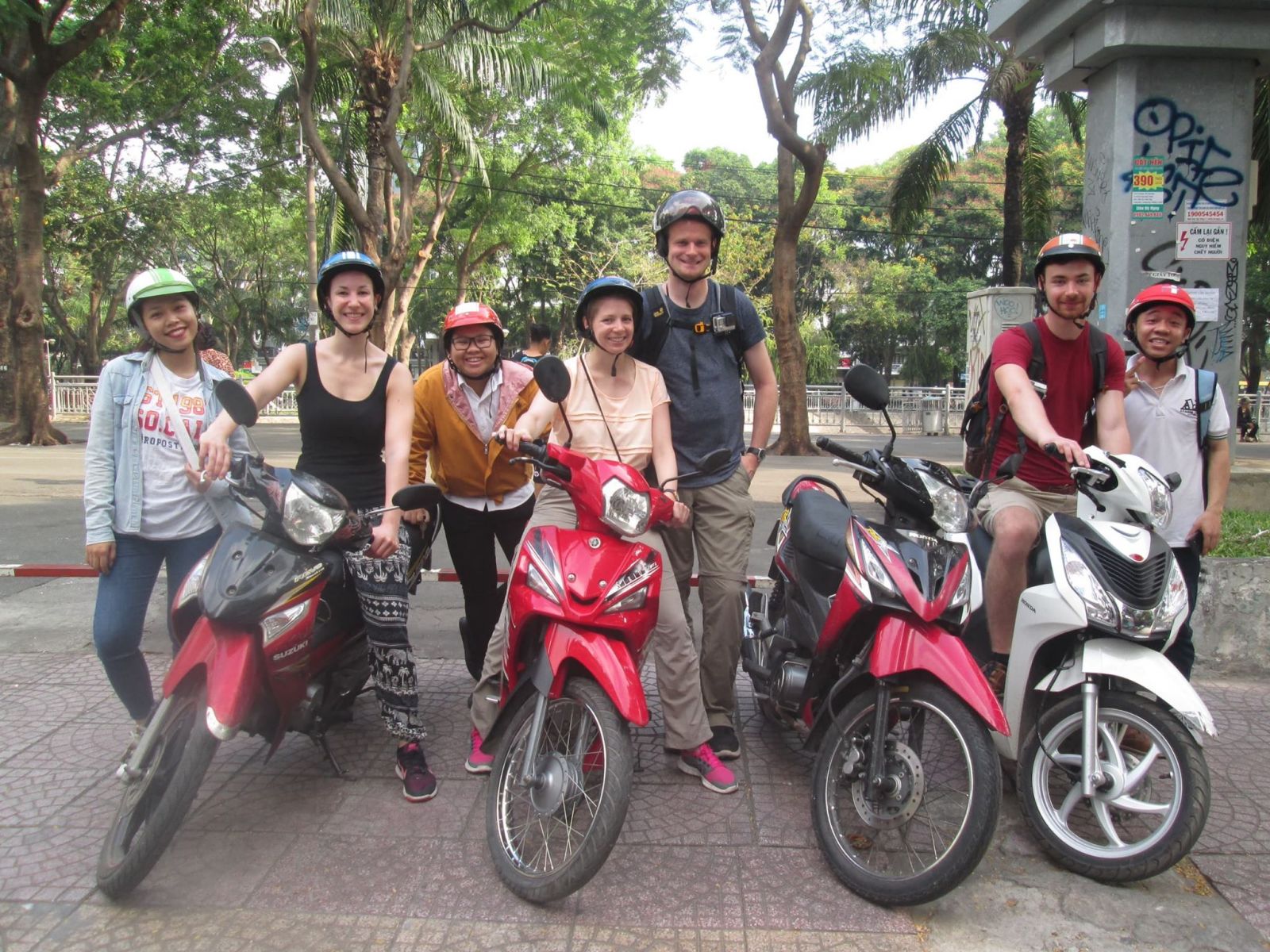 Saigon, with its romantic name, is one of the best tourist attractions in Vietnam. With more than 10 million people from everywhere in the country, the life here is diverse with cultures, food, and constructions, which every single tourist is interested in visiting, to make their trip to the real Vietnam. Unfortnately, those amazing things are not in the tourist area, where 90% of tourist stop at, but in the local area, where even the best travellers can not know.
Have you ever heard ''Never come back to Vietnam'', ''The traffic there is crazy, you're gonna die there'', ''Vietnamese food is nothing speacial'',..etc? Street Food Adventure will prove those are totally wrong. Are you interested in a real Saigon? Are you looking for a tour with good price, professional guides, amazing experience and awesome food? Join us and let's start, not a trip, not only a food tour, but an adventure!
We understand that the value of a brand is built from the trust of the customer. Therefore, the goal of each trip is not only the satisfaction of customers but also the care of the staff with customers. We look forward to becoming a trusted companion to you through our services:
Street food tour.
Sightseeing tour.
Walking tour.
Vegan tour.
...
With professional tour guides and our flame of passion, we've and we are going to take thousands of tourists to the real Saigon, the one that they've never known even with the help of Google or TripAdvisor. For the goal to bring the best experience of Vietnam with lots of culture and food to our international friends, we've always tried our best.